8 Best Productivity Apps for 2023
2023 slammed into us, with advances in technology and work lifestyle. However, we have been prepared for such days since 2019. People like quick planning and easy procedures. We require programs that will enable us to categorize the tabs and topics when we have hundreds of tabs open in our minds.
We also need basic working methods, whether we're working from home or in an office. Demand is growing for simple access, all-in-one platforms, and effective apps and software. We have researched the productivity app that will surely help you in organizing your daily tasks and make it easy to communicate with your colleagues and employees.
Productive apps can assist you with everything from maintaining concentration while studying to managing your time effectively at the office. There are numerous apps available, ranging from simple calendar apps that help you keep track of how long you've been working to tools that help you schedule and organize your entire day.
On basis of the following conditions, we categorize the apps to be the best.
Key features
User-friendliness
Charges
Cross-platform compatibility
Use in the long run
"One app to replace them all. All of your work in one place: Tasks, Docs, Chat, Goals, & more."
You can manage your entire team using Click Up, obtain reports, and share tasks and documents with just one click. Plan your entire week and priorities tasks based on their due dates.
Manage the team and organize tasks while keeping track of changes.
Create schedules, arrange calendars, control capacity, and keep track of time.
Share information safely, communicate directly and in context, and produce ready-to-use or personalized reports.
Free forever plan
Unlimited – $5/month
Business – $12/month
Business Plus – $19/month
"Tame your work, organize your life! Remember everything and tackle any project with your notes, tasks, and schedule all in one place."
Your digital brain stores everything in one place. Evernote is an all-in-one productivity companion that keeps you organized and on track.
Organize your notes, ideas, and projects using notebooks and tags to make it easier to find and retrieve the information you require.
Sync your notes across devices so you can access them from anywhere, at any time.
By sharing notebooks with others, you can instantly collaborate on projects and ideas.
Free
Personal – $8.99/month
Professional – $10.99/month
"Automate your to-do list, team updates, social posts, contracts, lead flow, copy/paste, opportunities, data entry, possibilities, and sales outreach."
Streamline your workflow and automate your tasks with Zapier, connecting all of your favorite apps seamlessly and effortlessly.
Automate repetitive tasks and processes by connecting different apps and creating custom "zaps" that trigger actions in one app based on an event in another.
Users can easily connect and integrate apps that they use regularly, allowing them to move data between them and trigger actions in one app based on events in another.
It gives the ability to create complex workflows that involve multiple steps and apps, making it perfect for both small businesses and enterprise companies alike.
Free – $0
Starter – $19.99/month
Professional – $49/month
Team – $399/month
Company – $799/month
"The security-first password manager –  secure business password manager"
If your business has ever been hacked or breached, this new app will help you secure your passwords without saving your data. The ultimate password manager for keeping all your online accounts safe and secure.
Dashlane uses advanced encryption technology to protect your passwords and personal information, so you can feel confident that your information is safe and secure.
You don't need to remember numerous usernames and passwords because it automatically fills in the login information for your accounts.
Sync your passwords and personal information across numerous devices so you always have them at your fingertips, no matter what device you're using.
Starter – $2/month
Team – $5/month
Business – $8/month
"Chat, Meet, Call, & Collaborate"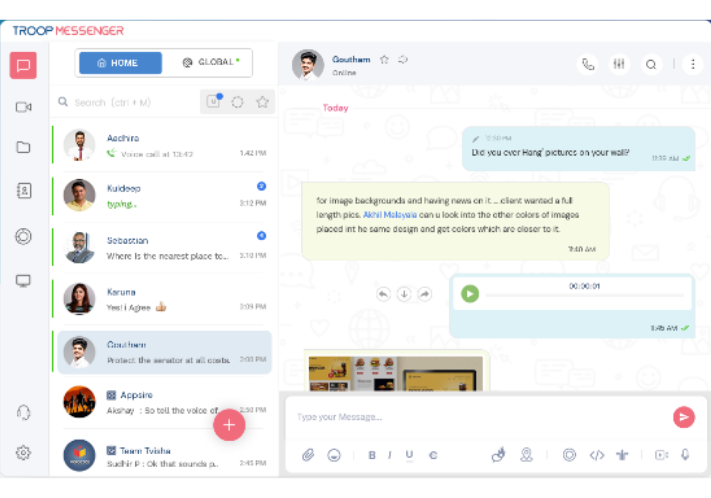 Communicate seamlessly with your team. Anytime, anywhere. Troop Messenger gives you the most functionality in a single program. It brings together all the key components of the most popular software and puts them on a single platform.
Enables teams to communicate and collaborate in real time, which allows for faster decision-making and increased productivity.
Team members can share and access files, documents, and images within the app, which allows for seamless collaboration on projects and eliminates the need for external file storage solutions.
It provides a Task Management feature that allows teams to assign, track and manage tasks efficiently, this helps to keep track of the progress of projects and ensure everything is completed on time.
Enterprise – $5/month
Superior – $9/month
Premium – $25/month
"Powerful, not overpowering! Finally, a CRM platform that's both powerful and easy to use. Create delightful customer experiences. Have a delightful time doing it."
HubSpot handles all of the minor tasks that a manager must perform while utilizing a productivity program of this type, such as recording calls, maintaining all of the data, tracking emails, and freeing up selling time.
HubSpot CRM streamlines the sales process by automating repetitive tasks and providing a centralized location for all customer information. This allows sales teams to focus on more important tasks and improve their overall productivity.
The CRM provides a complete view of customer interactions and history, allowing teams to better understand their needs and tailor their communication and sales approach. This can lead to increased customer satisfaction and retention.
It is designed to grow as your business grows. It can be used by small teams and can easily scale to accommodate larger teams, making it an ideal solution for businesses of all sizes. Additionally, it can be integrated with other tools, for example, marketing, sales, and service tools, which can be helpful for businesses looking for an all-in-one solution.
Starter – $45/month
Professional – $800/month
Enterprise – $3,600/month
"Turn any process into a step-by-step guide, instantly."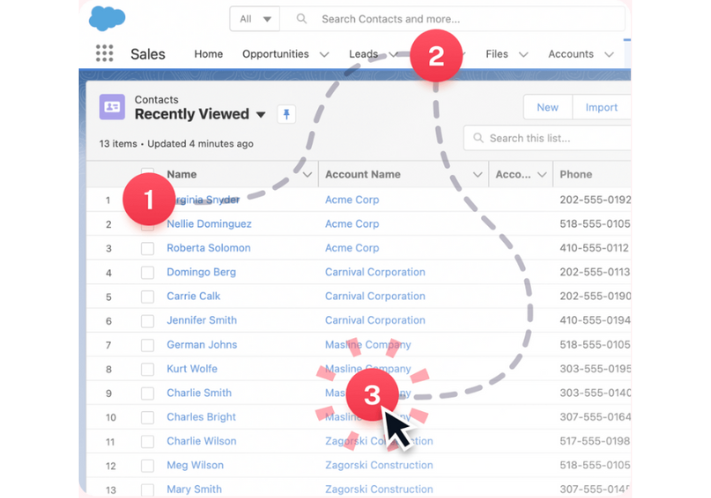 The software is brilliant since it enables you to record how-to manuals for educational purposes. Work instructions, step-by-step guidance, support processes, and other types of manuals can all be created by organizations.
Instantly produce step-by-step textual and screenshot instructions.
A free Chrome extension is available with unlimited use and users.
You can find well-liked and saved guides by using the team's functionality.
Basic – free
Pro – $23/month
Enterprise – Custom
"Your ultimate workspace."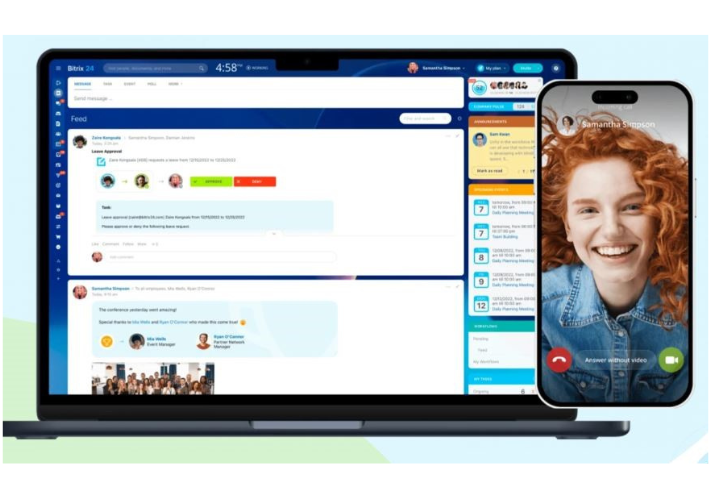 Bitrix24 is a complete package for all your workspace requirements. Bitrix24 is a comprehensive suite of collaboration and communication tools for businesses of all sizes. It includes features such as task management, document management, project management, CRM, HR management, and more.
It offers a wide range of tools and features that allow teams to manage all aspects of their work on one centralized platform.
Bitrix24 can be customized to suit the specific needs of a business. It allows users to create custom workflows, forms, and reports to streamline their business processes.
It has built-in communication and collaboration tools such as instant messaging, video conferencing, and team calendars which allow team members to stay connected and work together effectively.
Free
Basic – $49/month
Standard – $99/month
Professional – $199/month
There are many productivity applications available, offering the greatest tools, resources, and options for an organization, but ultimately it comes down to what you need for your skill set, whether you're a freelancer or an organization.
In terms of productivity software and applications, there are only two sides: one may develop a productivity app, and the other can effectively use it. You've come to the right place if you're looking to get an app created.
HumanTek has the best app developers in Karachi that are qualified and trained to create apps based on the needs of the client. Contact us right away so we can begin formulating ideas for your next successful productivity app.