TOP 10 Freelancing Skills You Need to Learn in 2022.
Freelancing is no longer considered a "side hustle" or a way to support yourself during unemployment. You can now work full-time from the convenience of your own home!

Freelancing offers you the opportunity and freedom to go after your projects without any initial investments or commitments. Considering how dynamic and fast the freelancing industry is, it's essential to keep up with the times when it comes to the most in-demand skills.

The first thing you need to do before stepping into the world of freelancing is to find and develop a skill.

This blog will highlight some of the top freelance skills you can learn this year to start a new career and earn more money as a freelancer.
1. Mobile App Development
The demand for mobile app developers is expanding daily. Over 200 billion downloads took place through app stores, and users spent $120 billion total on applications and in-app purchases, according to App Annie's annual report.

A person spends on average 3 hours per day on their mobiles. It is not surprising that companies are focusing their products to market on mobile applications.

A mobile app developer as a freelancer can make an average of $107,000 annually and $61-$80 hourly. Now is the best time for mobile app developers to make the most of their skills and abilities.

A freelance mobile app developer can make an average of about $61-80 per hour and $107,000 annually.
2. Artificial Intelligence (AI)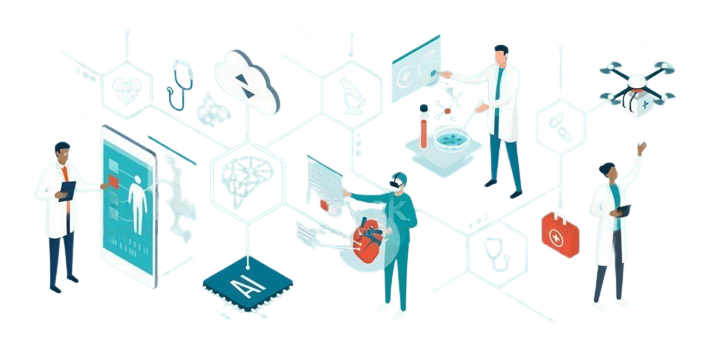 What makes Artificial Intelligence the best option? If you enjoy learning about how machines work and communicate with humans. AI is the best option for you in that case.

According to a study by Gartner, an IT research and consultancy company, there will be about 2.3 million opportunities in the IT sector by 2022. (www.gartner.com)

Although 50% of all companies already employ some machine learning, AI is still a relatively new idea that will likely grow over time.

Each algorithm and line of code is created with a real-life problem in mind because AI is used to simplify daily life. Because it is such a vast field, each expert must be able to design algorithms, program voice or facial recognition software to function, and even build completely functional robots.

You can develop your code for smart home devices like Alexa and Google Home or work with high-end companies by choosing AI as your freelance area of expertise. Plus, you can make extra revenue by selling your offerings on Google Home or Amazon Alexa store.

A freelancer in the field of AI earns an average of about $94,000 annually and $45 hourly.
Companies approach illustrators rather than using stock images to stand out from the crowd. Illustrations have made a massive success both as an industry and as a genre of art.

Additionally, illustrations complement blog posts, promotional materials, and marketing collaterals. They can be composed in a way that will connect to people from different countries, cultures, and backgrounds.

Multiple custom illustration tasks are posted on freelancing websites every day.

Today, many artists work for themselves or establish their creative firms. So, if you want to pursue a freelance career in illustration, you should create your distinct style.

By doing this, you can stand out from other artists and draw more clients interested in buying particular designs.

Your preferred medium, whether it may be digital designs, drawing, portraits, or watercolors, will influence your style. Whatever media you choose, it's necessary to polish your skills.

A freelance illustrator earns an average of about $59,000 annually and $25 hourly.
It's a perfect moment to spread your wings and embrace being a freelance video editor with the help of YouTube, multimedia platforms, TV, films, and other possibilities, large and small.

However, it is essential to perfect your skills before venturing into video editing.

Video editing is rapidly becoming one of the most popular professions since 93% of businesses noticed a boost in customers after incorporating a video advertisement on social media.

A video editor montages or assemble unedited or raw footage into attractive and engaging videos. Video editors devote their efforts and talents to producing high-quality videos.

Along with a creative mind, you should know how to add intros, outros, and effects in videos and have decent video editing software.

A freelance video editor earns an average of $27 per hour and $57000 annually.
According to HumanTek, a digital marketing agency, about 90% of clients choose a company whose e-commerce website is well-designed.


Because of this, companies spend millions of dollars on their websites, and every dollar spent generates 100% of the revenue expected.


As a web designer, you will explore current design trends and produce engaging drafts with creative software like Photoshop.


You must have a basic understanding of computer programming to start working as a freelance web designer.


Take the time to research your competition in the industry before starting as a freelance web designer.


You will be able to establish your prices and terms, locate your niche, and improve your talents before venturing into web designing.


A freelance web designer can make an average of about $75 per hour and $79,000 annually.
There were around 1 million open vacancies in the US alone in 2020 due to a lack of qualified web developers. Unsurprisingly, Web development will continue to pay well in 2022.
Now is the ideal time to learn how to program websites because there is such an enormous need for qualified web developers, both in-house and freelance.
There are three different areas of web development that you can master. They are full-stack specialization, front-end development, and back-end development.
Front-end developers: They concentrate on making user-interactive online components such as user forms, login pages, click buttons, and more.
Back-end developers: Each website's back end, which is not visible to users, is developed by back-end developers. Servers, databases, and a website's basic framework are all included in this. Full-stack specialists: They are engaged to handle all parts of developing and maintaining a website. They possess the expertise of both front-end and back-end developers.
Whatever route you take as a web developer, you will get high compensation and bonuses. It is among the few freelance skills you can master where companies are more likely to compete for your attention than the other way around.
It means you will catch more tasks and receive recognition for your efforts and completed projects.
A freelance web developer can earn about $75 per hour and $75,000 annually.
Graphic design is one of the in-demand industries today. The essential need for advertising and marketing collateral has boosted the scope of graphic designing.

This field is constantly emerging and has become one of the leading freelance services.

All types of businesses, no matter how big or small, require graphic designers, and it is not feasible for most of them to afford or manage an in-house resource.

The freelance graphic designers are free to set their working hours and plan.

For a successful graphic design career, you must be creative, knowledgeable of marketing trends, informed about businesses, and fluent in the design software.

Freelance graphic design requires more than just being familiar with Photoshop's gradients and curves. Additionally, it entails comprehending and fulfilling the preferences and desires of the client.

The average hourly wage of a freelance graphic designer is $26, and the average annual salary is $55,000.
The time is now more than ever to study data analytics and work as a data scientist. The job outlook is positive, and there are multiple chances across different industries.

The nature of the work also permits remote jobs, flexible working hours, and even self-employment.

As a data analyst, you will gather, arrange, and examine a large amount of data to produce insightful reports for each organization.

Each data analyst must pay close attention to every detail to identify growing patterns and potential system flaws.

You must create an online portfolio and update your marketing platform to draw in the freelance data analysis market.

Update your LinkedIn profile, and request recommendations from former employers and coworkers to help you stand out from the competition.

A freelance data analyst earns an average of about $74,000 annually and $36 hourly.

   
What does a freelance copywriter do? Someone who writes compelling words and content (known as copy) for business purposes on a contract or project basis is considered a freelance copywriter.

Copywriters have the power to strengthen the brand image of a company. Consider KFC with the phrase "finger-licking good" forever captured in your mind.

However, a copywriter's tasks go beyond simply coming up with a few words; they also create compelling emails, blog articles, and product descriptions that persuade customers to hit the "Buy" button.

Statistics demonstrate that copywriting is one of the few industries that seem to have high demand regardless of the situation of the economy.

So, you have a strong chance of fast moving up the pay scale as a freelance copywriter.

The average hourly wage of a freelance copywriter is $25, and the average annual salary is $55,000.
10. Search Engine Optimization (SEO)
Another extremely specialized area of digital marketing that calls for freelancers to guarantee that a client's website appears on the first page of a Google search is SEO marketing.

Consumers are more inclined to use Google to research products and services before purchasing, but 67 percent of all link clicks go to the top 5 results.

It means websites that don't rank high enough lose out on potential clients.

As a freelance SEO expert, you aim to align content so that it appears high on the search results.

Through increased visibility, both the client's website and the page in question will increase visitors.

SEO might seem easy, but a skilled SEO freelancer handles a variety of intricate jobs, such as keyword research, competitor analysis, project management, consulting, and more.

The average hourly wage of a freelance SEO expert is $100, and the average annual salary is $53,000.
Freelancing can work miracles if you go about it wisely and smartly. You ought to choose and develop a skill that is in great demand and one you love doing. Do not learn these skills if you are not interested in them. Try to discover your passion and learn the skills you love to begin your freelance journey effectively. We hope this blog can help you to begin your freelance journey. If you need more help regarding freelancing skills, so visit
www.thehumantek.com
to chat with a freelance strategist.